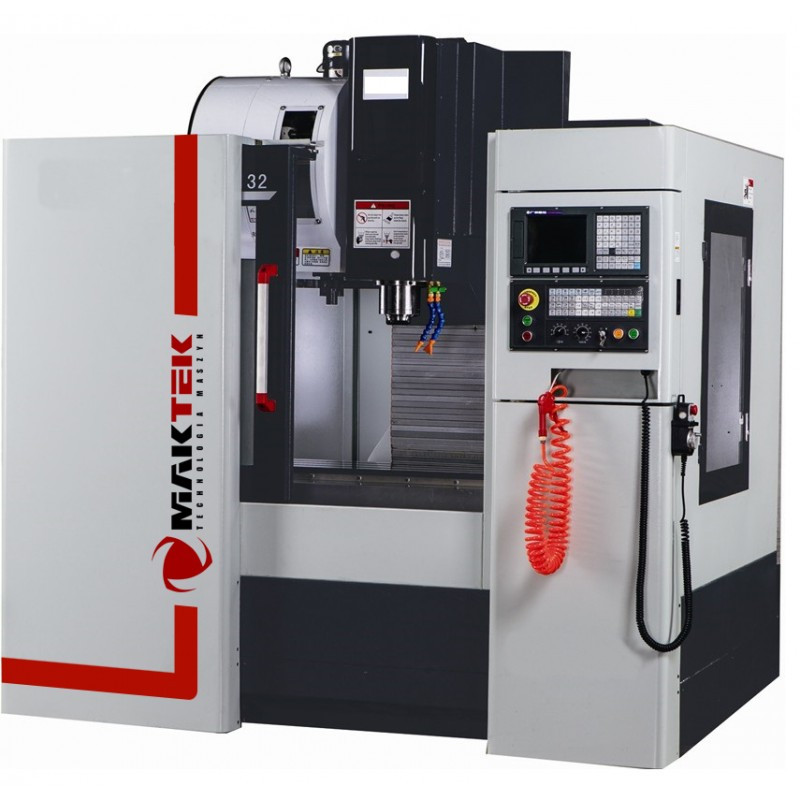 Обрабатывающий центр MILL 920
Условия оплаты и доставки
График работы
Адрес и контакты
Machining centres with SINUMERIK 808D control that are characterized by high comfort and easy operation. The airtight working chamber secures work safety.
Machine characteristics
Highest quality ways for all axes
Robust cylinders
Machine massive body
Airtight working chamber securing work safety
SINUMERIK 808D control
SINUMERIK 808D is the newest control system put on the market by Siemens company, designed for standard turning lathes and milling machines. Its constructors using the company's 50-years' experience within creation CNC systems and the newest solutions in the systems architecture, components and software, equipped them with functionalities and technological possibilities as have been available so far only in higher segment machines control. SINUMERIK 808D has a form of a single, compact panel thanks to which the number of necessary connections and interfaces was reduced to a minimum.
The system all components were made maintaining strict requirements and quality standards thanks to which the high protection degree (IP65 from the panel front side) and the possibility of use even in unfriendly environment were achieved. 808D control is characterized by a high comfort and easy operation. It is equipped with a keyboard of the configuration dedicated for technological operations, with mechanical buttons (warranting maximum comfort during data entering), functional buttons of a membrane construction and with programmable buttons.
Technical data
| | |
| --- | --- |
| TABLE DIMENSIONS | 920 x 320 mm |
| NUMBER/WIDTH/DISTANCES OF T-SLOTS | 3-14-85 mm |
| TRAVEL RANGE (X,Y,Z) | 620 x 350 x 500 mm |
| SPINDLE TAPER DISTANCE FROM TABLE SURFACE | 100 ~ 600 mm |
| SPINDLE AXIS DISTANCE FROM VERTICAL WAY | 395 mm |
| RAPID FEED SPEED | 18000 mm/min |
| FEED SPEED | 2,5~3000 mm/min |
| SPINDLE TAPER | BT40 |
| SPINDLE SPEEDS | 60 ~ 8000 rpm |
| SPINDLE MOTOR POWER | 3.7 kW |
| NUMBER OF TOOLS | 16 |
| MAXIMAL TOOL DIMENSION | 120 x 120 mm |
| MAXIMAL TOOL WEIGHT | 8 kg |
| POSITIONING ACCURACY | ± 0,015 mm |
| POSITIONING REPEATABILITY ACCURACY | 0.075 mm |
| DIMENSIONS | 2100 x 1970 x 2170 mm |
| WEIGHT | 2750 kg |
Standard equipment
Lamp
RS-232 interface
Flood coolant and pump
Central lubrication automatic system
Guard
Tool for service
Cylinder
Instructions for use
TOD
Optional equipment
Control CNC FANUC
Chips collection
Дополнительные характеристики
Состояние
Новое