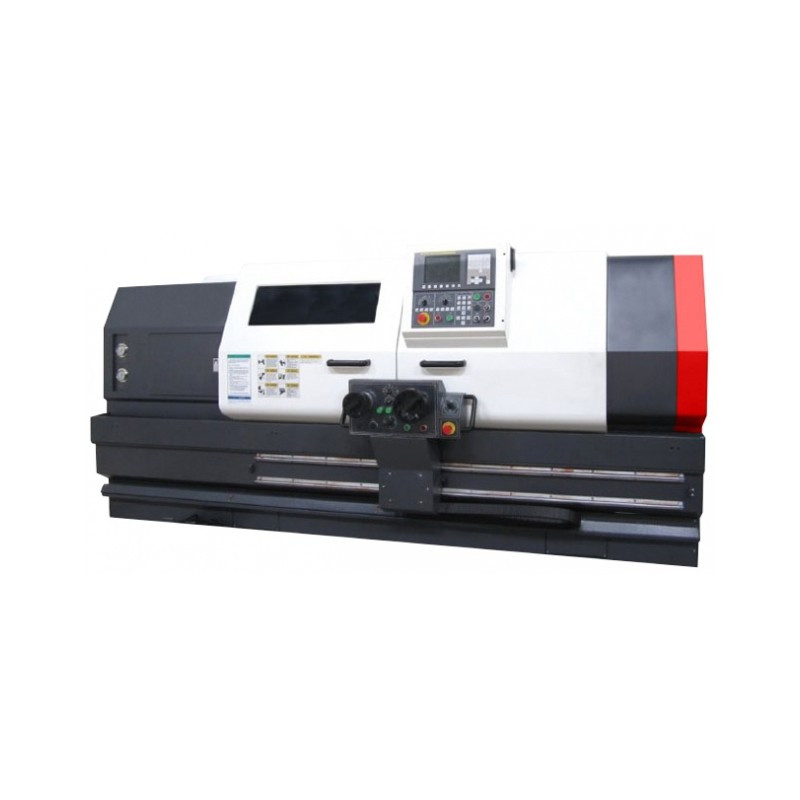 Токарный станок с ЧПУ 500 x 1500
Условия оплаты и доставки
График работы
Адрес и контакты
The lathe storages the operations executed by an operator and converts them automatically into G-codes. Next the operator presses the reproduction button to obtain an identical copy of a workpiece. Learning on the principle of execution of working phases and storage them. It enables shortening the CNC lathe configuration time by half and increasing the work output by 62%. The CNC standard functions broadened by the possibilities of a conventional lathe. Hand feeds in X and Z axes by means of 2 electronic handwheels. Semi-automatic pass by defining particular cycles.
Machine characteristics
X and Z axes manual travel with electronic knobs
Semi-automatic travel by defining individual cycles: taper turning, threading
SINUMERIK 808D: entry-level for standard CNC machines
Manually X and Z axes travel with 2 electronic knobs
Cycles interface adapted to user for easy parts programming – broad programming possibilities of turning cycles to full parts program
Ways inductively hardened
Very dynamic main spindle drive thanks to cylinders
Serial clamping chuck 200 mm with controlled force
Low maintenance machine use thanks to central lubrication intelligent unit
Longitudinal and cross feed with high quality feed screws
6-times tool gun – increases automatization degree and efficiency, time saving at complex elements
Technical data
MAXIMAL TURNING LENGTH

1500 mm

SWING OVER BED

500 mm

SWING OVER CROSS SLIDE

290 mm

BED WIDTH

390 mm

SPINDLE TAPER

A2-8

SPINDLE BORE

82 mm

SPINDLE SPEEDS

35-190, 120-630, 480-2500

rpm

MAXIMAL TRAVEL X/Z-AXES

250/1420 mm

RAPID FEED X/Z-AXES

8/12 m/min

POSITIONING ACCURACY X/Z-AXES

0.024/0.036 mm

TAILSTOCK PINOLE DIAMETER

75 mm

MAXIMAL TAILSTOCK PINOLE TRAVEL

150 mm

TAILSTOCK PINOLE TAPER

MT5

MAXIMAL DIAMETER OF TURNING ON PLATE (V4)

500 mm

MAXIMAL DIAMETER OF TURNING ON PLATE (H6)

460 mm

MOTOR POWER

7.5 kW

WEIGHT

3800 kg

DIMENSIONS

3700 x 2100 x 2200 mm
Optional equipment
Hydraulic chuck.
16-tool head.